Evo ownership has been awesome but I've owned the Evo for over 5 years now and it's time to move on. I've done plenty to it in that time from simple maintenance to power upgrades. It's slowly become better and better but now I've sort of run out of things I want to do to it.
I could go further with more power upgrades but doing that would just compromise reliability as the transfer box is known as a weak link. Once power and torque exceed around 400bhp/400lbft it's probably only a matter of time before there's an expensive failure. Besides, the power and torque the Evo has now still feels very quick, even though I drive it regularly, and it is at a level that is usable on normal roads.
I'm happy with the way it looks too. I think Mitsubishi did a pretty good job in the first place so have no desire to start changing it.
So as it is it's a reliable, practical, very tidy, sensibly modified example of a VI GSR which will cover ground extremely quickly and make almost anything it meets on the road look slow. I've never thought twice about taking it on long road trips or driving it hard on occasion as it just does it with no fuss. It has trundled happily on the motorway for hours on end, doing 35mpg getting me and Jem to Scotland, cut through the mountains at some speed for a week then, got us home again with total reliability. I can't think of a better demonstration of a cars overall capabilities.
Now though, I really fancy a change and as I finally have a serious garage/workshop of my own I want to start a new build from the ground up. I'm not even sure what it will be yet but it will have a lot to live up to after Evo ownership.
Most of the pictures below were taken in the last few days to show it as it stands for sale now, the first few pictures are just some of my favorites from the last few years. Click on an image to go to the full resolution version.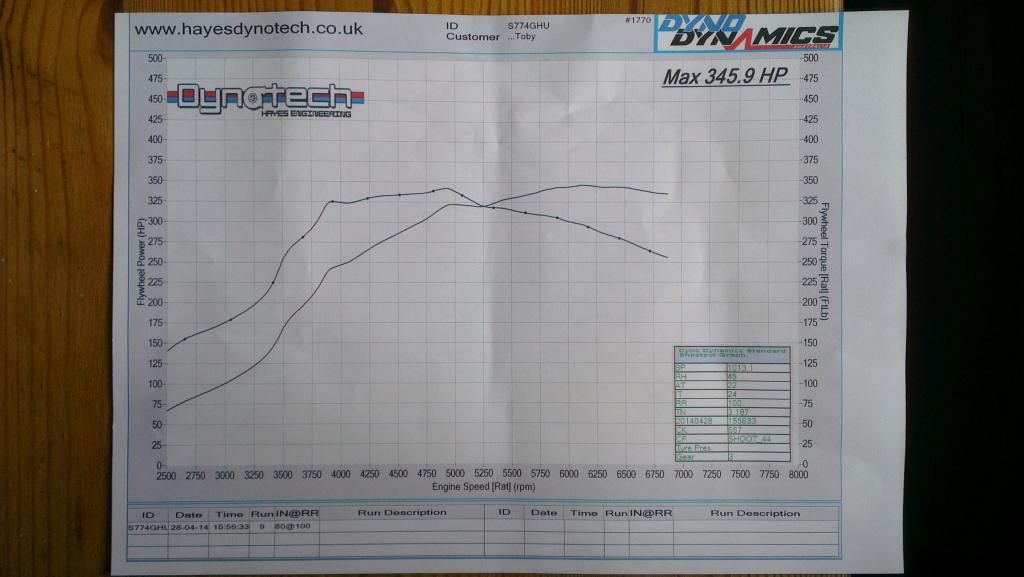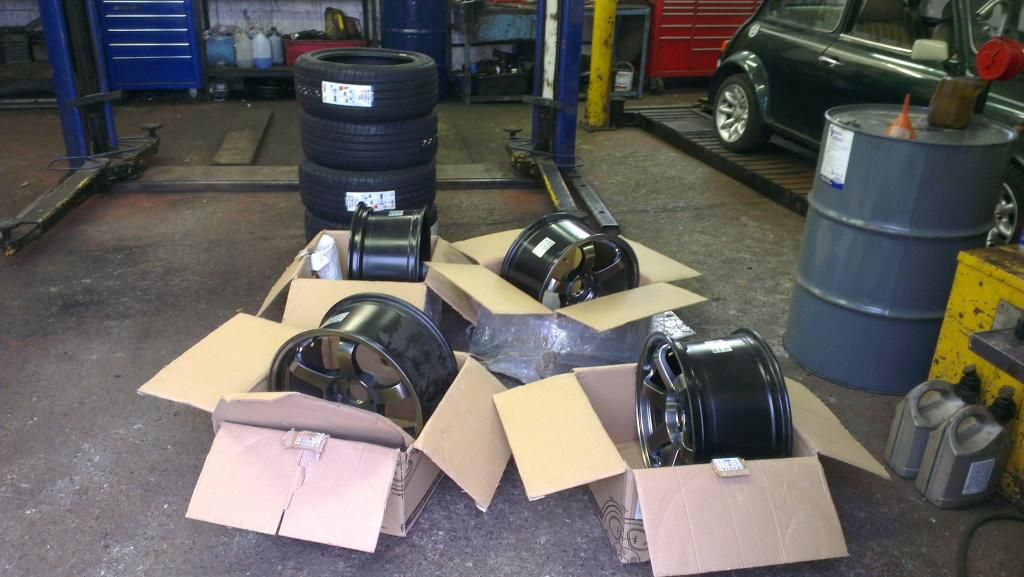 Sale Info
Mitsubishi Lancer Evolution VI GSR
Japanese import
Owned by me since December 2011
1 year MOT, Current MOT Expires 8th April 2018. (It's just passed it's MOT with no fuss this afternoon. The tester kept pestering me for a sale price!)
Odometer Reading 104971. As far as I know the first 52683 was all km in Japan. So if you convert that portion to miles the overall mileage would work out at 85023 miles.
Cobra Alarm and Immobiliser with 2 Key Fobs
Modifications:
– 350bhp, Dyno Plot Available (see pictures)
– Forge Turbo Actuator
– R-Spec 3 Port Boost Control Solenoid
– Walbro 255lph Fuel Pump
– Full 3 inch Stainless Exhaust from Turbo Back including 3 inch De-cat Pipe (cat can be included if required)
– HKS Induction Pipe with K&N Filter and Cold Air Feed from Fog Light Hole
– Larger Intercooler with Hard Piping
– Turbosmart Dual Port Adjustable Dump Valve (no stalling or idle problems that some VTA dump valves cause, can also be set to fully recirculating if required)
– Exedy Organic Clutch and Alcon Lightweight Flywheel
– Meister-R Coilovers with Camber Adjustment Top Plates, Monotube Damper, 32 Point Damping Adjustment and Independent Spring Pre-load and Ride Height Adjustment. Fitted new on the car approx 5k miles ago. (These are good quality and provide a responsive yet compliant ride on the road. See Evo owners reviews here: http://www.lancerregister.com/showthread.php?t=474918. I also fitted covers from new so they are in perfect condition with no corrosion to springs or adjuster rings)
– Cusco Front Strut Brace
– Powerflex and Super Pro Polyeurethane Suspension Bushes
– Powerflex Engine Mounts
– J-Hook front discs with Performance Friction pads
– Grooved rear discs with Mintex Pads
– Grid Drift Wheels with Nearly New Bridgestone Tyres All Round
– Evo 8 Steering Wheel complete with Air Bag (I still have the original VI steering wheel if required)
Some service history worth mentioning:
– Timing Belt and Water Pump Replaced this month (inc balance belt and all pulleys)
– Engine, Gearbox, Transfer Box, Diff and AYC Oils replaced 1700 miles ago
– Engine Oil and Filter Changed Every 3000 miles/6 months (quality oil and genuine Mitsubishi filter always used)
– AYC Pump Rebuilt with Stainless Steel Internals
– New Koyorad Radiator
– Lash Adjusters Replaced (common problem)
– Fuel Filler Neck Replaced (common problem)
– Upper Rear Suspension Arms Replaced as part of Mitsubishi Recall
– Ball Joints and Rod Ends Replaced
– New Battery
– Boost Leak Check of all Inlet Piping, Intercooler etc
– Brake Fluid Drained and Replaced with ATE Type200
– Undersealed and Cavity Waxed throughout
I've documented my ownership the MLR forum here: http://www.lancerregister.com/showthread.php?t=406970
and on my website here: http://www.noisymini.com/category/evovi/
Please take a look through either to see the cars history during my ownership. Some of the earlier stuff might not be too relevant now but may still be of interest. I have all paperwork for everything I've spent plus paperwork from the previous owner. There is even original Japanese history including what looks like the Mitsubishi owners manual and paperwork for the Japanese equivalent of an MOT.
A recent video of the car can be seen here: https://www.youtube.com/watch?v=DkiojYIkz98
Another video that's now a few years old, meaning the car looks and sounds slightly different, can be seen here: https://www.youtube.com/watch?v=gn7Jp1e41p4
I've owned the car for over 5 years now and it's been awesome but now it's time to move on as I'd like to start a new long term project.
If you'd like to know anything more or view the car please get in touch anytime via phone: 07863117450 or email: noisymini@hotmail.com
If I can't answer a call please leave a message or text me and I'll get back to you as soon as I can.
Inspections are welcome, I am usually free evenings and weekends. Test drives will be done by me, sorry if this is a problem but I have too much invested in the car to risk it being joyridden into a tree. Obviously I'm happy to demonstrate the Evo's abilities fully if that is required.
Finally, this is not one of those occasions when a whole load of expensive servicing is due meaning the owner decides it's time to sell. The complete opposite in fact. I have just completed all the major servicing work. The common and expensive problem of AYC pump failure has been dealt with, even all the tyres are nearly new with 6mm of tread all round. I think this is as close to a mechanically problem free car as an 18 year old Evo can possibly get!
SOLD