I obviously didn't start the Elise during the few weeks I spent doing the suspension refresh. This was long enough for the battery to discharge so when I finally got it back on it's wheels it wouldn't start. I pulled the battery out and topped up the cells with some de-ionised water as they were very low and stuck it on charge. It eventually took some charge and did start the car but died again after a few days of being left.
Time for a new battery then. I would usually buy a Bosch/Varta battery online as they are decent and can be got for good prices online. But I was feeling impatient so went to Halfords with a trade card which makes their battery prices about the same as ordering a Bosch/Varta online. Also, as the Elise will spend longer periods not being used, there is a greater likelihood of the battery needing replacing again and if it does within the warranty it's easy to go to Halfords and get it replaced.
Old and new 063 batteries.
Where the battery lives in the front of the Elise. The odd leaf and bits of junk that collect down there, removed.
A good coat of ACF-50 over everything down there.
The new battery as it came. The little plastic spacers need removing.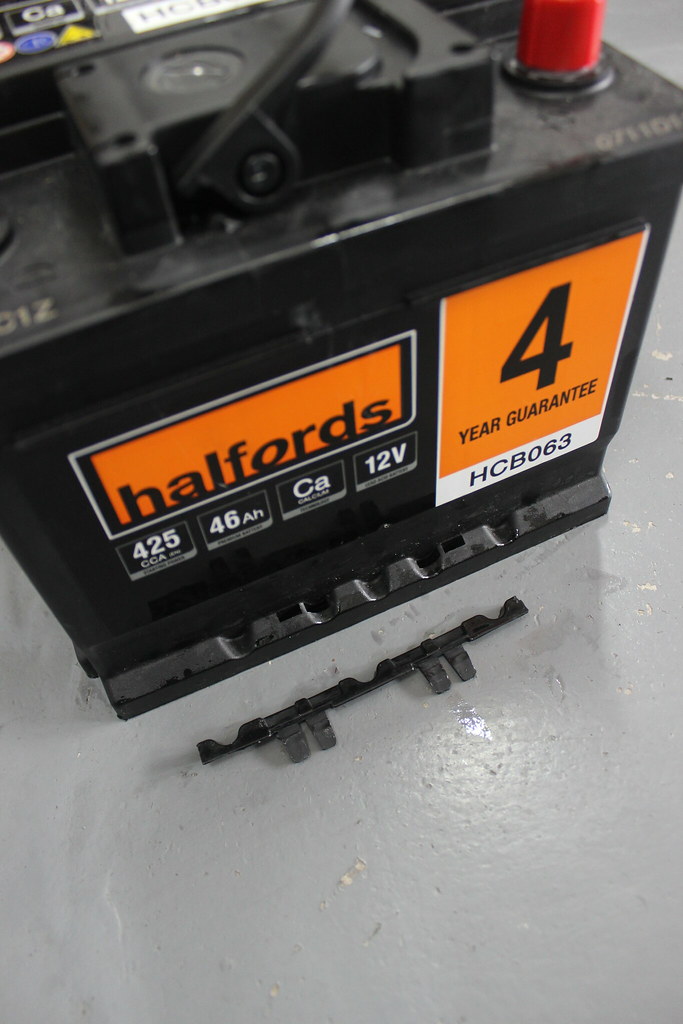 Battery in place and clamp refitted.
Done. I will be using a CTEK charger to keep it charged over winter so this will hopefully last a good while.